KlikOn KlikOff® is a Wireless Switching System. Unlike other products, the KlikOn KlikOff® system uses radio frequency transmission to ensure you can control your entire house. This use of radio frequency allows you to control your home from other rooms, penetrating walls and travelling further than other systems. Turn off your upstairs lights whilst you sit in the family living room. KlikOn KlikOff® is the ideal Home Automation product.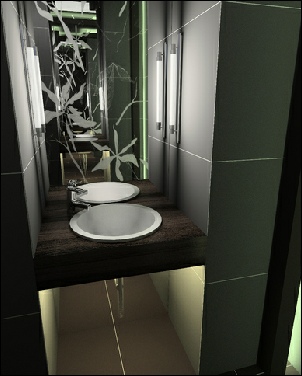 With over 256 channels to choose from, you don't have to worry about interfering with your neighbours. To make it even better, the system can be expanded with a variety of add-ons which enables you to automate all kinds of functions in and around the house, shop or office. For safety and security, turn on or off the garden, path, shed, stable, and swimming pool lights or pump while still inside.Turn appliances such as a kettle, fan, radio or air conditioner on and off from another room. Use the dimmer modules to create a warm ambience while entertaining or to brighten a work space. You can choose from 'plug-in' or 'build-in' receivers to switch on and off or to dim your lights. The plug-in modules simply plug into existing power points. The small build-in modules are easily installed by an electrician and hidden away in cupboards or ceilings.
There is also a choice of transmitters, either hand held remote controls or a wireless wall switch which can be mounted anywhere with the screws or double sided tape provided. What makes it so ideal is that the wall switch can be literally positioned anywhere. For example put it at a child's height or on the wall just above your pillow. Or even put a switch in the kitchen to turn off the shed lights. Dimming of light bulbs saves energy.
Research has shown that some of the KlikOn KlikOff® dimmers give the following energy savings, when used with a 60 Watt light bulb.
25% dimming, provides an energy saving of 10%
50% dimming, provides an energy saving of 25%
75% dimming, provides an energy saving of 45%
The energy consumption of the dimmer has been included in this.
Standby Energy
Studies show that an average home can spend up to 10-12% of their electricity usage on standby power alone. Using KlikOn KlikOff®, you can remove this power wastage at the source immediately. By doing so, you can do your part to help the environment, whilst saving money on your electricity bill.